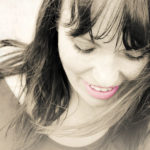 Monique Darling, Author of 'Beyond Cuddle Party' and workshop facilitator extraordinaire has led over 1500 workshops in the past 8 years. She is the founder of Juicy Enlightenment an organization dedicated to empowering people who are questioning the assumptions of how their life should be and to offering tools for self expression that create trust, inner knowing and wisdom to enjoy the life they have. Monique has taught at colleges across the US including Yale. She has been featured on TLC and The Dr's as well as various radio shows, podcasts and magazines across the globe. She specializes in helping others reclaim their power and natural sensuality by transmuting fear and repression into courage, self-love and freedom. Her primary purpose is helping folks bring out their vulnerability, energetic embodiment and fearless relating. Learn more about Monique by going to www.juicyenlightenment.com or track her whereabouts at www.whereintheworldismoniquedarling.com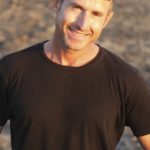 Peter Petersen has been teaching qigong for 14 years and has been a certified massage therapist for the last 10. Peter has been teaching in health clubs, hospitals, retirement villas, and several different wellness/spa resorts in Mexico and the United States, such as Rancho La Puerta, Mayacamas Ranch, and Present Moment Retreat. Peter is also a personal wellness coach. This Qigong practice helps people ground themselves into their "now" to increase their present moment awareness of their behaviors, and find simple solutions to problematic habits such as: eating, moving, negative thinking, and sleeping. The result of this tool box of healthy information is that clients become their own health advocate and regain a sense of stability, peace, and well-being into their everyday lives.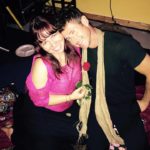 They have been working together for a few years now travelling from city to city throughout the USA, Canada, and sometimes even Europe and Asia. Spreading a message of connection, self-love, consent, and vibration to help you get out of whatever has you "stuck". They have taught in places as diverse as the Swamps of Louisiana to Yale and the can often be found in either San Diego, Washington DC, Oakland, Chicago, Austin, San Jose, Seattle, Boulder, New York, Portland, Boston, Atlanta, Calgary, Toronto, London, Edinburgh, Dublin, Amsterdam … and the list keeps growing.
For a list of upcoming events by city click on the "Find Me" button in the menu.
For a list of upcoming events by date click on the "Calendar" button in the menu.
For a list of upcoming events by location click on the "Map" button in the menu.
For an idea of what kind of workshops they teach, click on the "Workshops" button in the menu.
If you would like to bring them to your city, and you live in a city not listed above visit the "Host Me" button in the menu.
If you are in charge of a festival or college or similar institution and would like Monique and/or Peter to come teach for you; or if you would like to schedule a session with them when they are in town click on the "Contact Me" button in the menu.
Click on the "Free Book" button for a free pdf version of Monique's book Beyond Cuddle Party and to join the mailing list so we can let you know when they will be coming to a city near you.